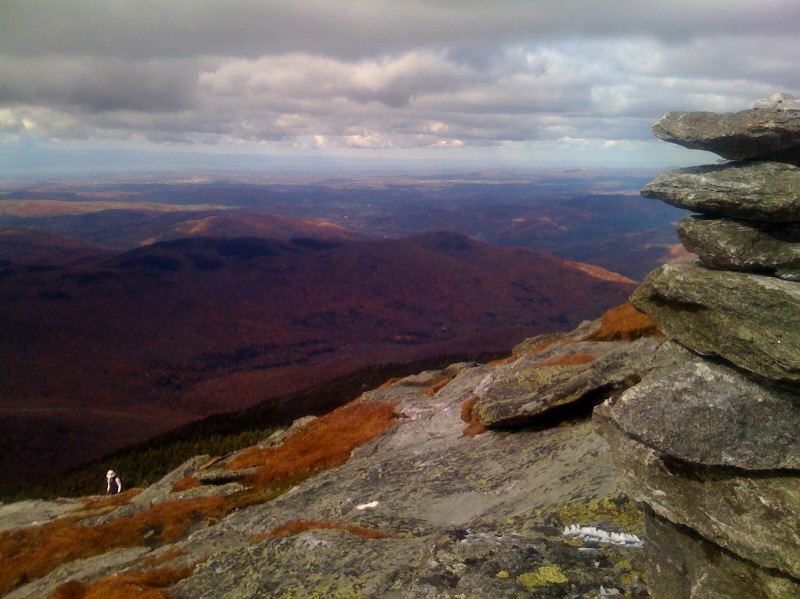 So, as most of you know Mike and I returned to MA Thursday, the 9th.
We drove from a little west of Cleveland to western MA and
accidentally took a detour through PA… It was about a 13+ hour
drive. Ooopppsss! Ha ha ha! Nevertheless, we stayed at Jim's and
returned home on Friday. So, I'm now back into the grind but totally
missing the road!! If you'd like to see 373 photos from our trip please click here! Now that you're all caught up to speed, the image
above is from the summit of Camel's Hump in VT. Yesterday my mom, Mike
(my brother) and I hiked VT's third highest peak, at 4,080 ft. It was
a really nice hike it was just too bad that we had to share it with a
million other people. Ha! Anyways, we had a great time and I highly
suggest this hike to anyone, you just might be better off on a week
day or in the winter! 🙂 Click here for pictures!