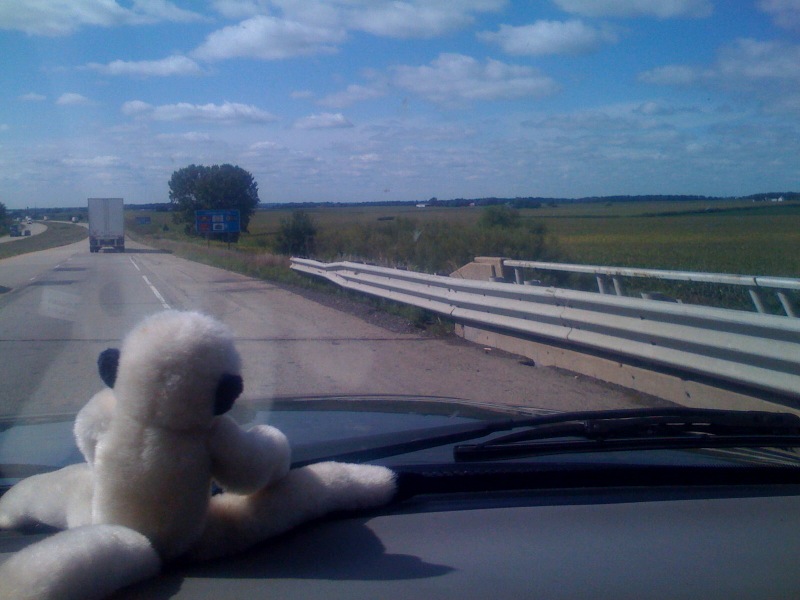 We departed our service station in Indiana around 10 this morning,
drove straight through Indi and into Illinois. We stopped at a Walmart
Supercenter and picked up some goods. We continued to drive straight
through IL and into Iowa. We just made a stop at the Iowa 80 truck
stop, the LARGEST truck stop in the WORLD! Well, at least that's what
the sign said. 🙂 Above is a picture of Juju, the road trip mascot,
enjoying the Illinois landscape.