I'm sitting here in our home in Texas, day dreaming about our totally tubular time traveling through Thailand last October! WOW! Six-word alliteration!! Can ya dig it?!? YEAH!.. Anyway, where was I? Ahh yes, traveling through Thailand…
It was a hot and humid night on the 21st of October, when our plane touched down in Bangkok. Our cabbie weaved through the busy streets, on our way to our hotel in the Chinatown section of Bangkok. I find the Chinatowns in Japan and Thailand to be slightly amusing. I honestly thought those only existed outside of the Asian continent. Mike had left all of the planing up to me (muahhhh ha ha ha ha), so obliviously, we stayed at the "finer" hotels! Our first hotel, the Shanghai Mansion, was gorgeous (FYI: the breakfast buffet spread was equally as gorgeous)! We opened the beautifully carved wooden doors to our room and, "WOW!"… those were, quite literally, the first words out of my mouth. A welcoming foyer opened up to a sitting area with a sexy, red velvet daybed of sorts, which then lead in to a cozy bedroom that overlooked a large soaking tub in the bathroom area… Mmmm… soaking tub… Needless to say, in a matter of minutes, I was soaking away all of my stress from traveling! We spent the next two days, inadvertently, exploring the streets of Bangkok. You see, we were supposed to take the overnight train up to Chiang Mai on our second night, but when we walked down to the train station to purchase tickets that day, they were booked solid for the next 24 hours (note to anyone reading this who wants to take the overnight train from Bangkok to Chiang Mai: Don't wait until the last minute to buy tickets, even if it's off-season)! We ended up staying an extra night and catching a flight the next evening. It actually worked out well! We took advantage of our extra day by enjoying a long-tail boat tour down the Chao Phraya River, we were able to see the gorgeous Grand Palace, Wat Trimitr Vityaram Voravihahn (Temple of the Golden Buddha), Wat Arun (Temple of Dawn), as well as experience the rush of the bustling urban markets! Oh, and I also got to take my first Tuk-Tuk ride! I think I found the markets to be the most interesting, between the varying aromas, sights, noise, crowds… it was like super sensory overload for my brain, and it was FUN!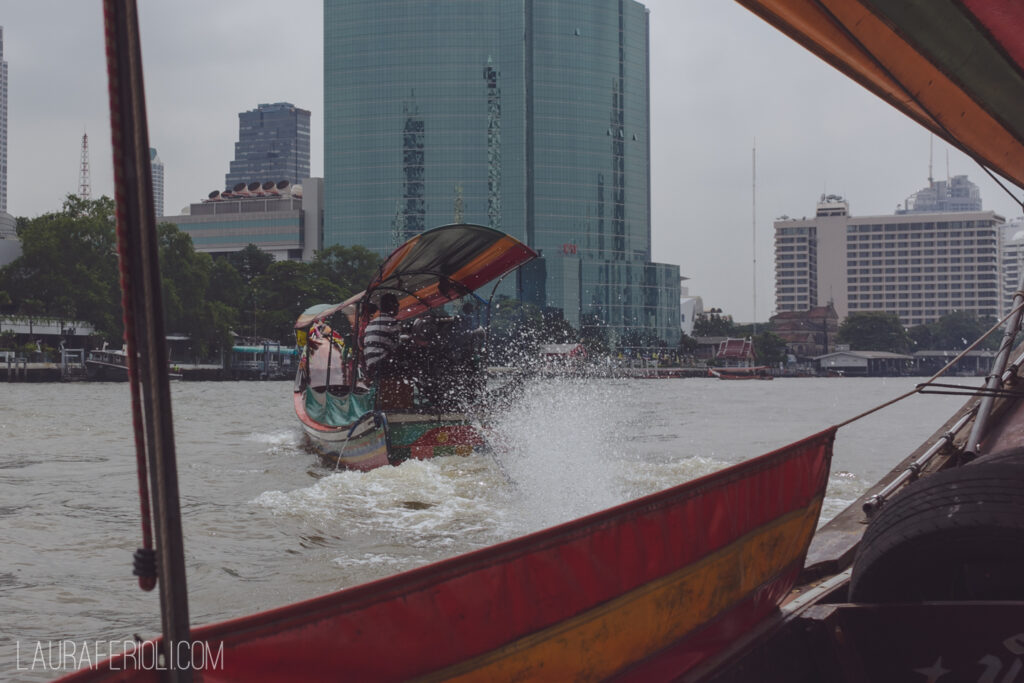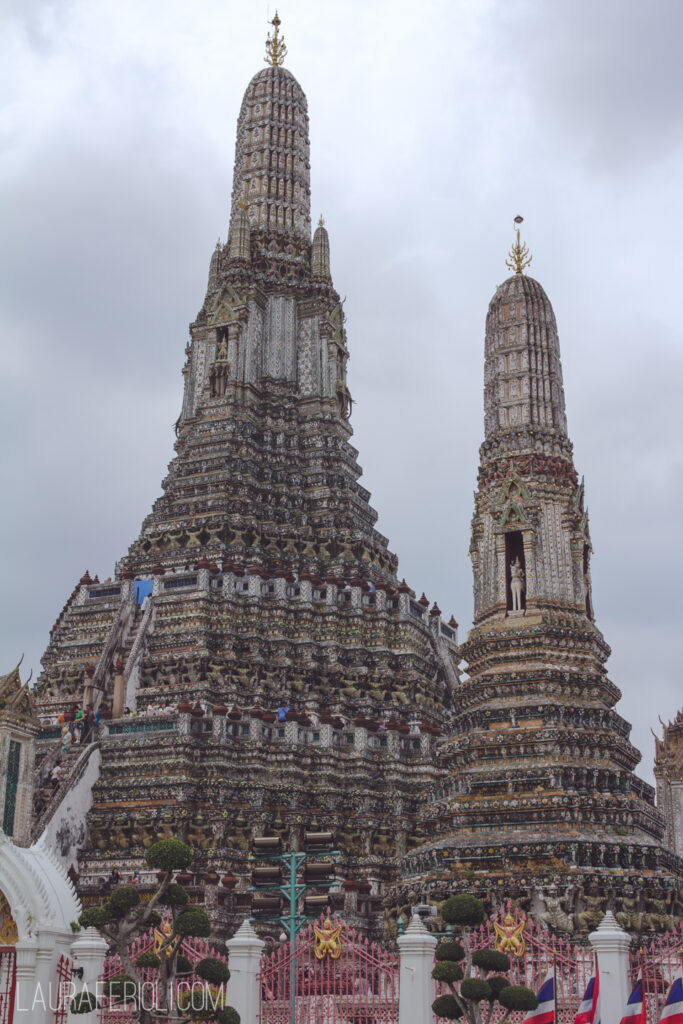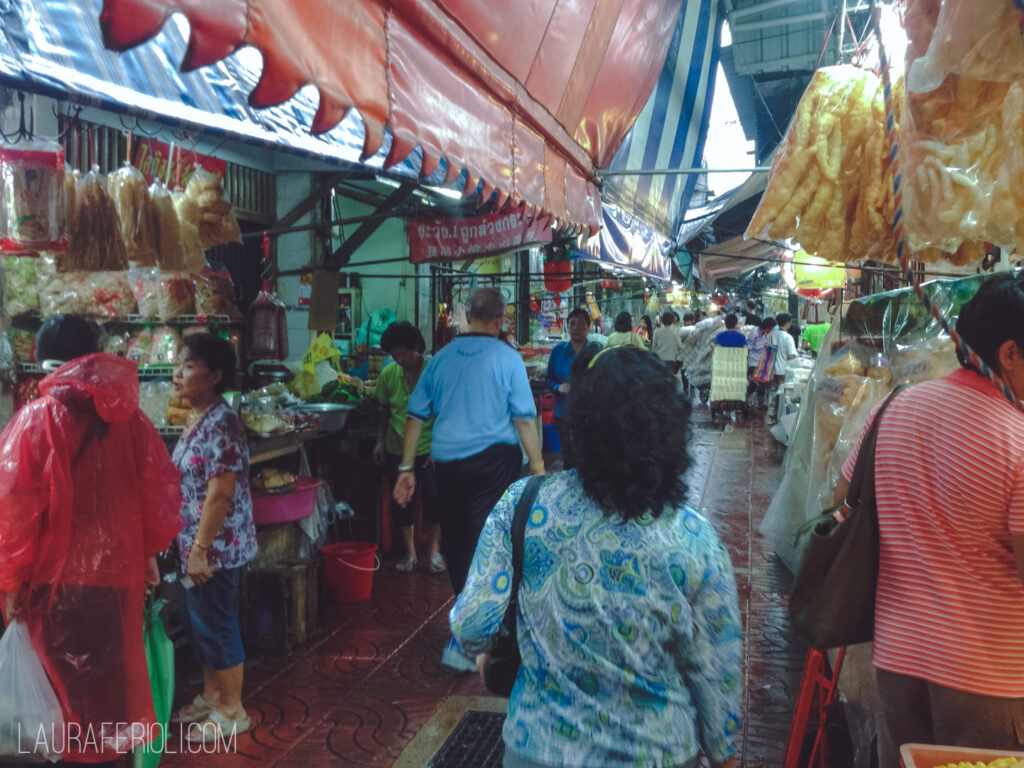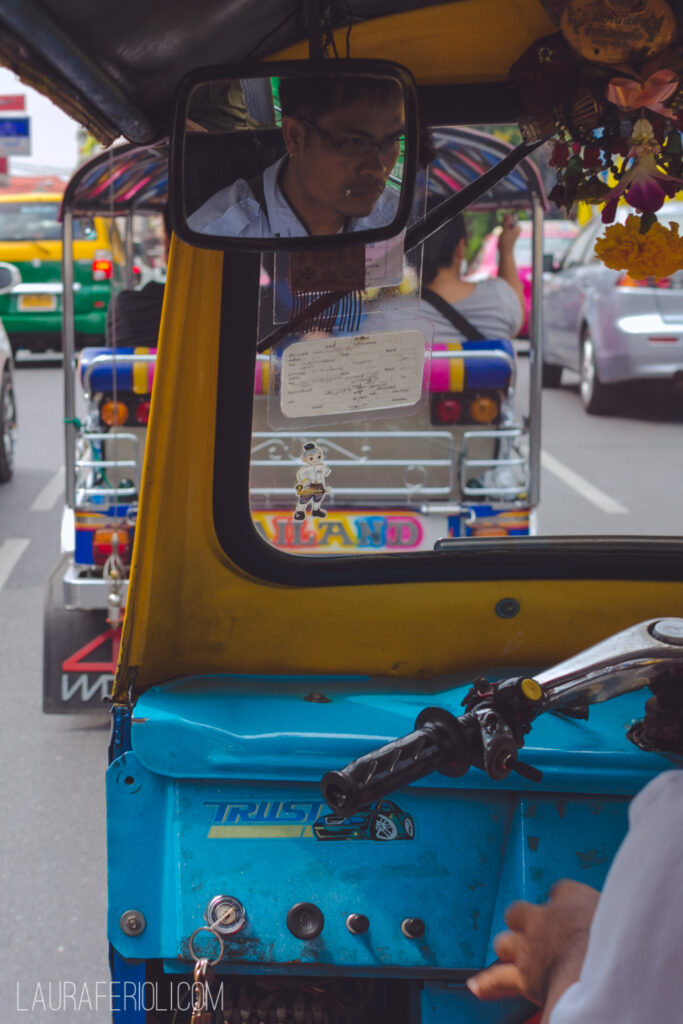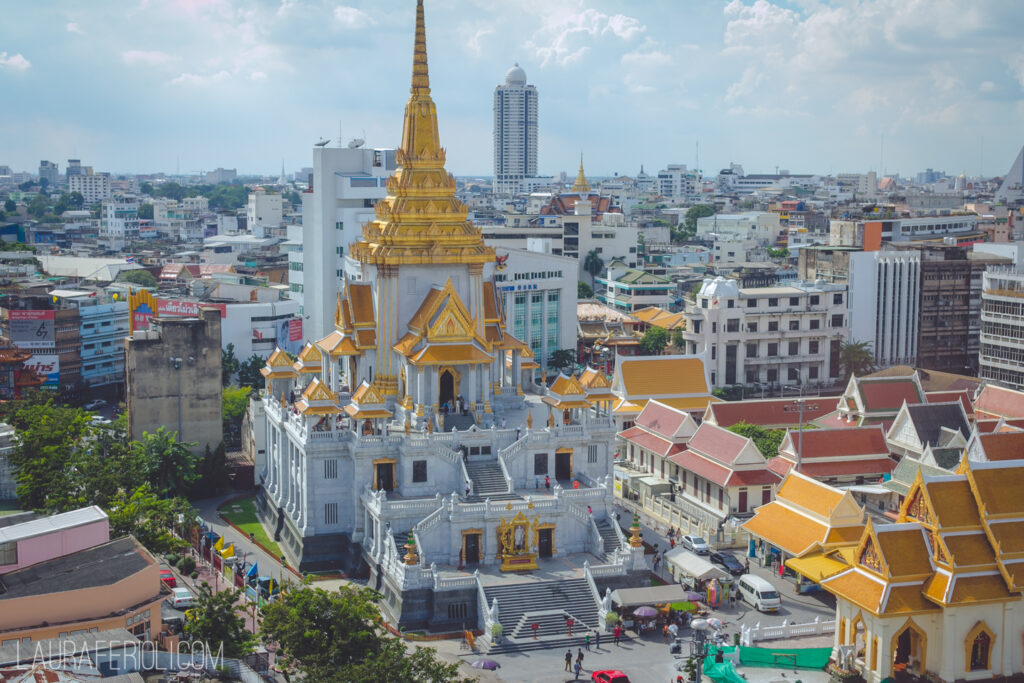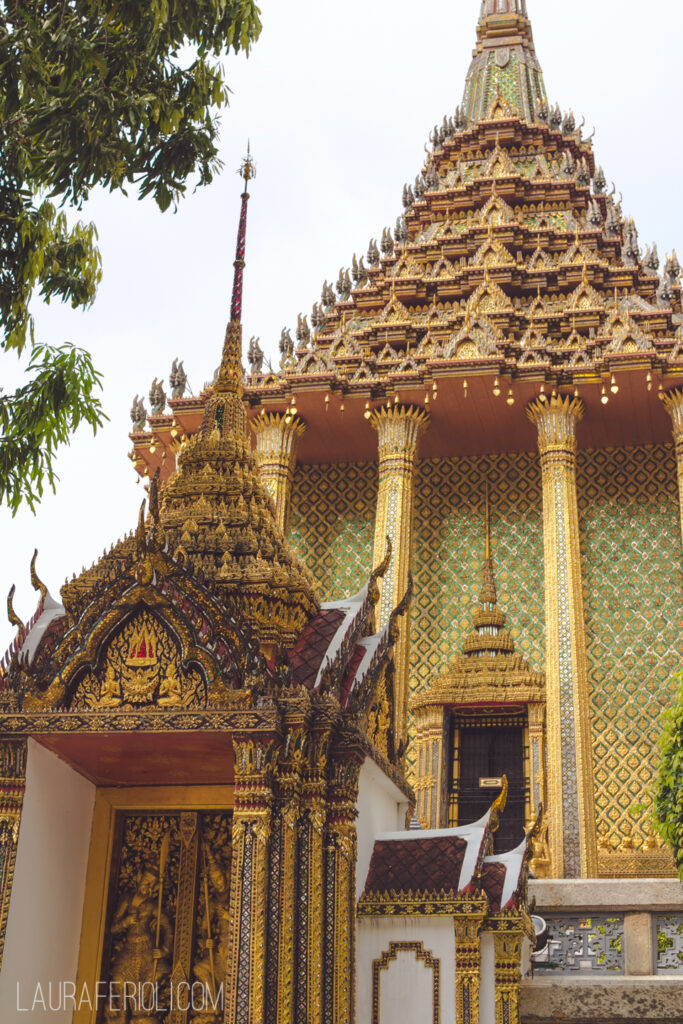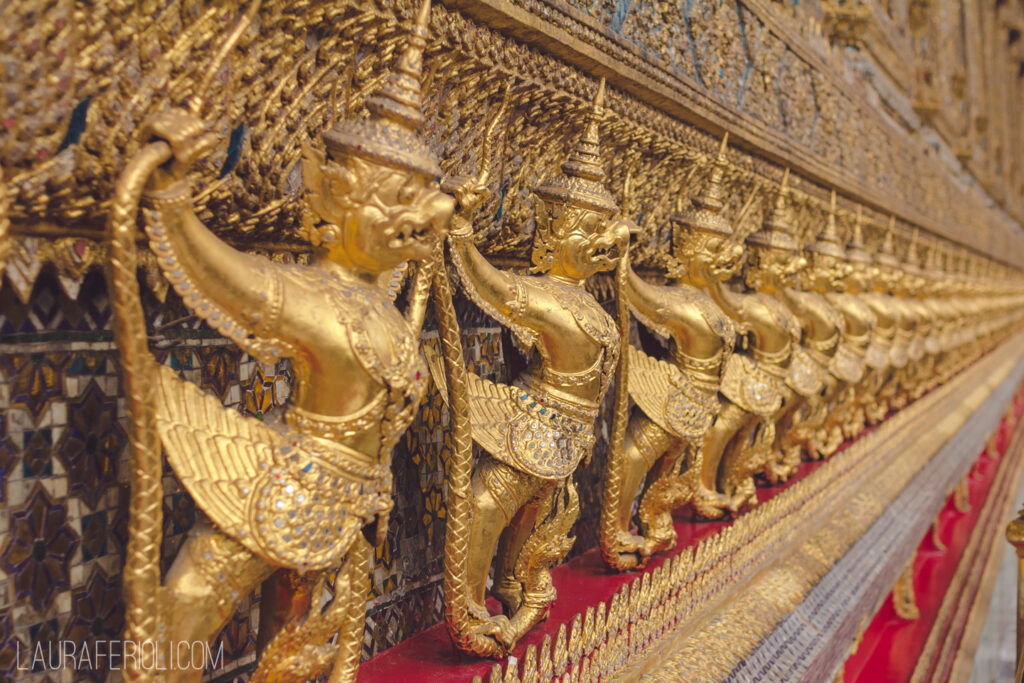 After arriving in Chiang Mai, we checked into hotel number two, the Centara Khum Phaya Resort & Spa. Ooooohhhh boy! I thought the first hotel was nice… Golly, I just love how far the dollar stretches in Thailand! Once again, I found myself unwinding as Mike and I enjoyed a couples massage and sat by the pool and read for the day… Is it possible to be jealous of yourself, because I am! I wish I was there right now! After a joyfully relaxing time at the Khum Phaya Resort, we packed up and headed into the city proper. Hotel number three, La Pillow 8. It was an adorable little hotel, perfectly placed near the center of the square in Chiang Mai. We spent the first day wandering in and out of shops and temples, and that night we got to experience one of the famous markets, Wui Lai Market (Saturday Market). I wanted to buy EVERYTHING!! Ha ha! On Sunday, we rented a scooter and drove about two hours over to Doi Inthanan National Park, which boasts the highest point in Thailand, at 2,565 m (8,415 ft). Even though my life flashed before my eyes many a time, traveling about 80km/hr (50mph) down route 108 with people looking like they're about to pull out in front of us at the last minute, I had a BLAST!! The drive was so much fun, especially the winding road up the mountain and the meandering backroads that we took on the way back! The beautiful waterfalls that we saw on the way down made up for lack of a view (due to clouds) at the top! All and all, it was an awesome day!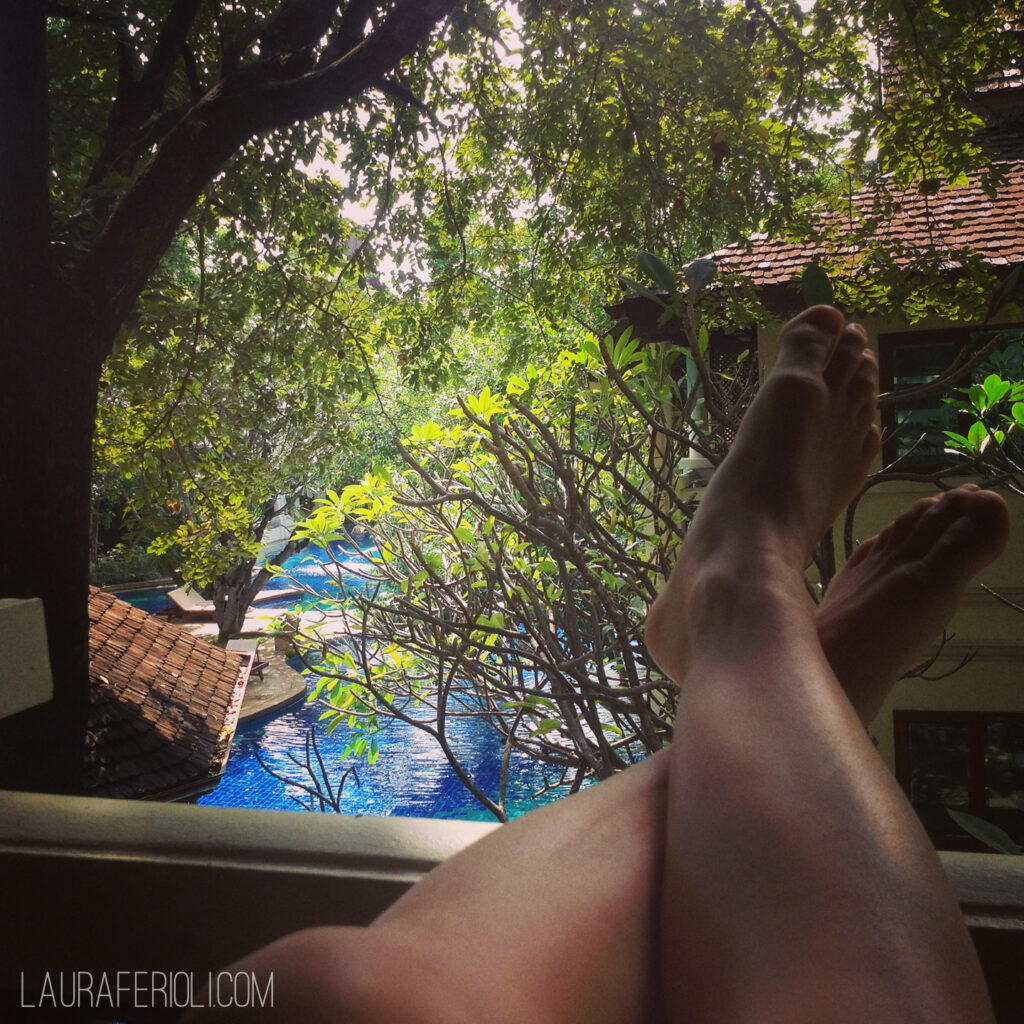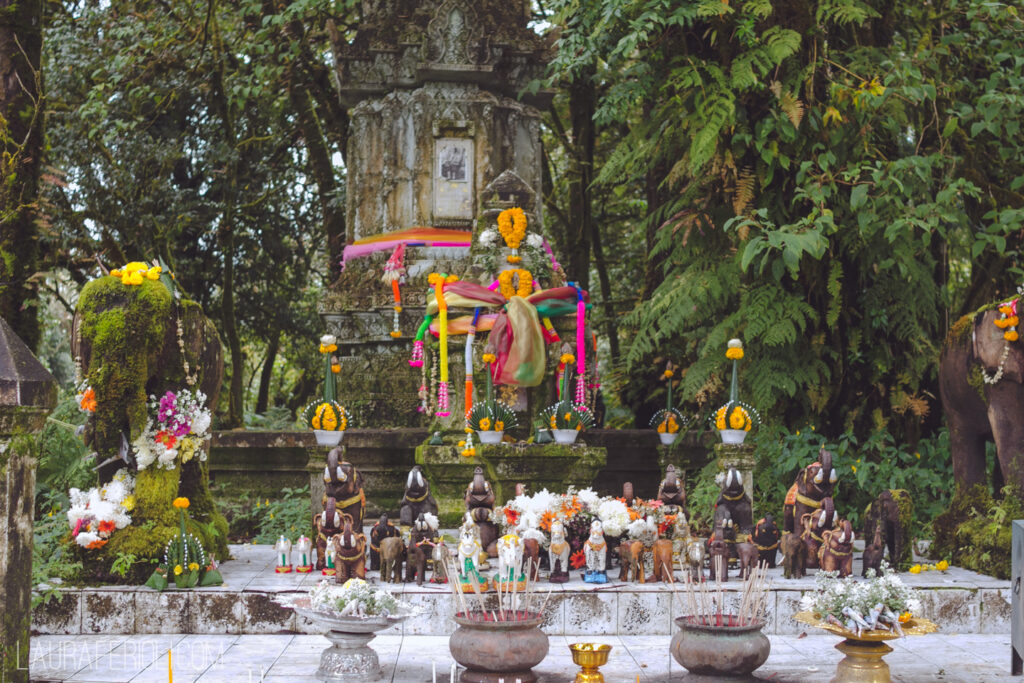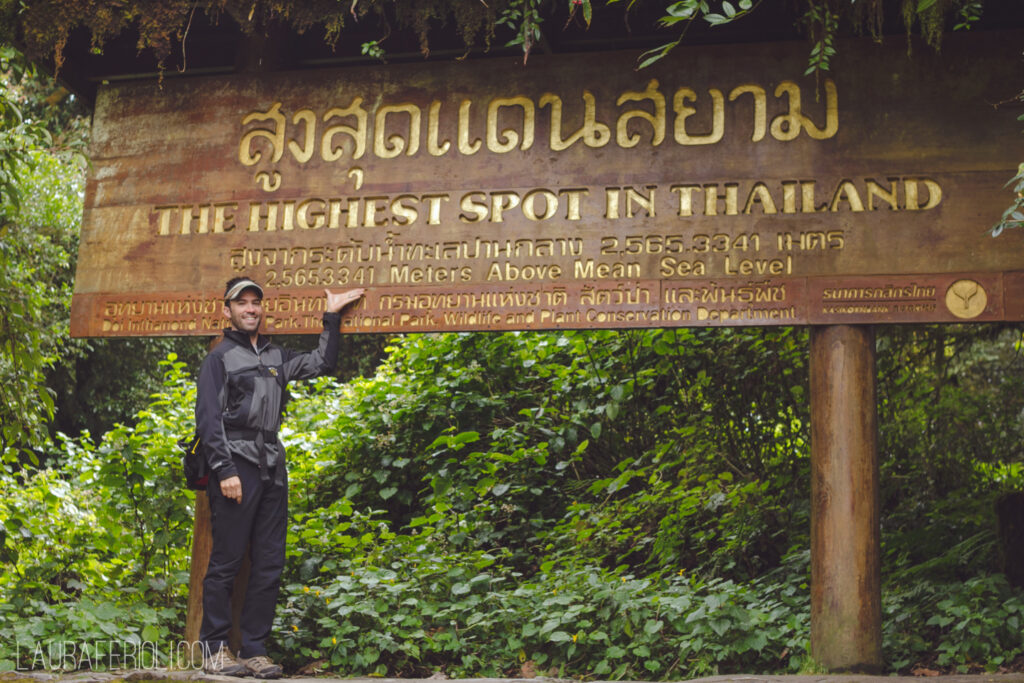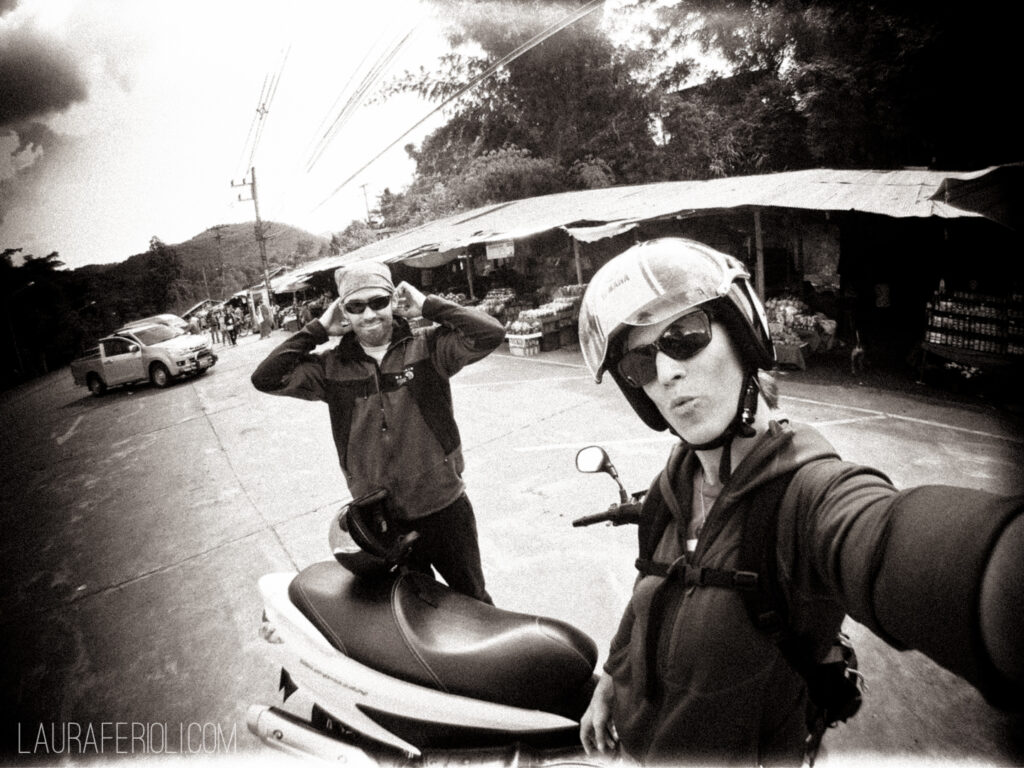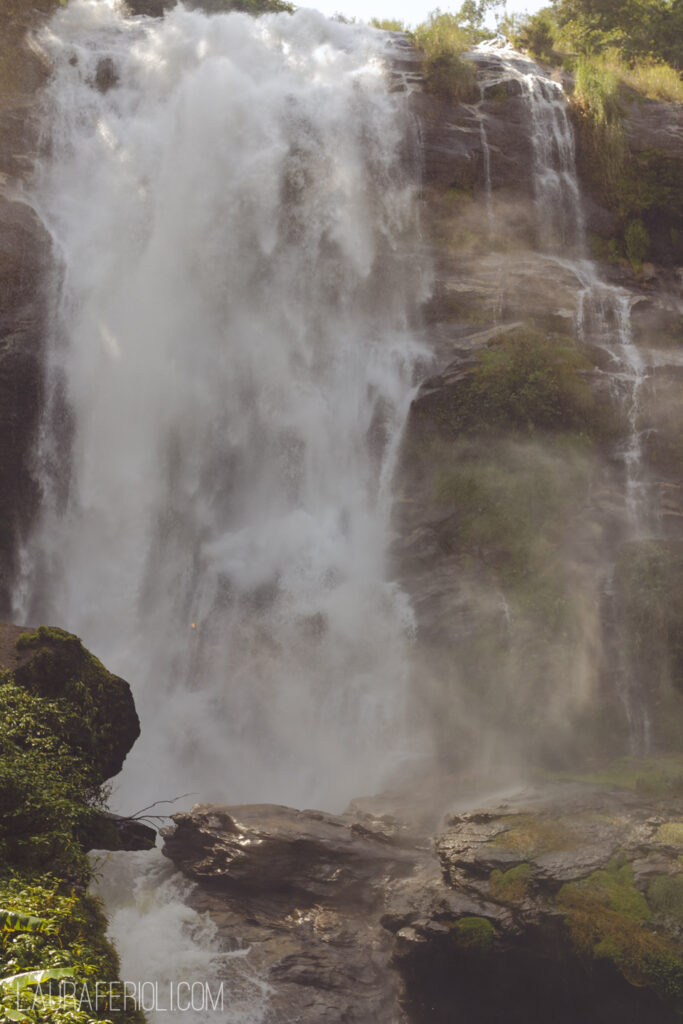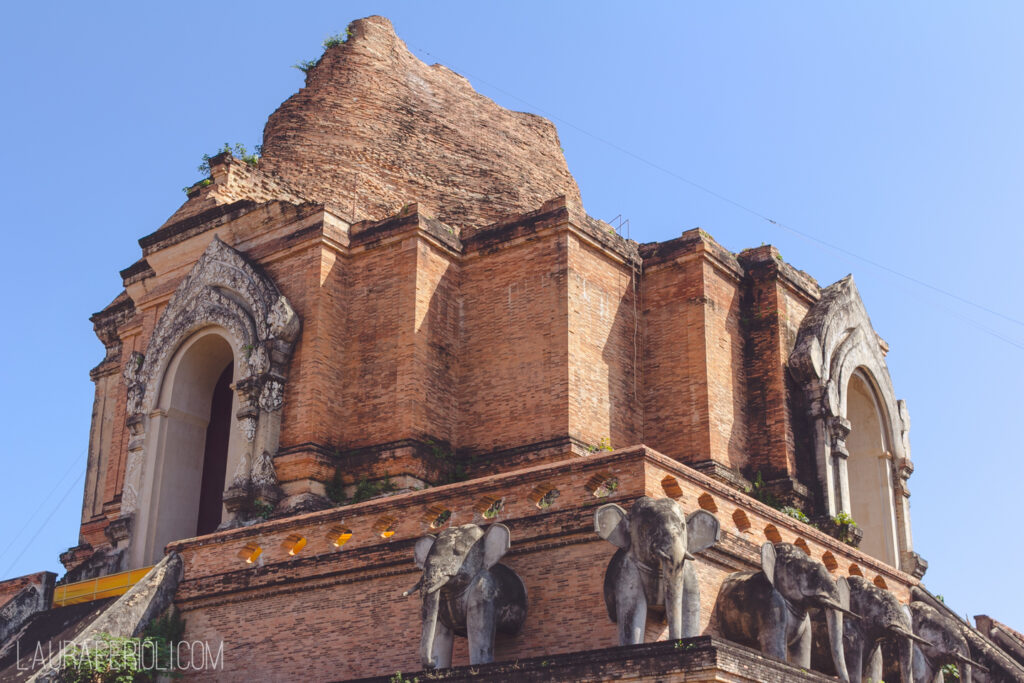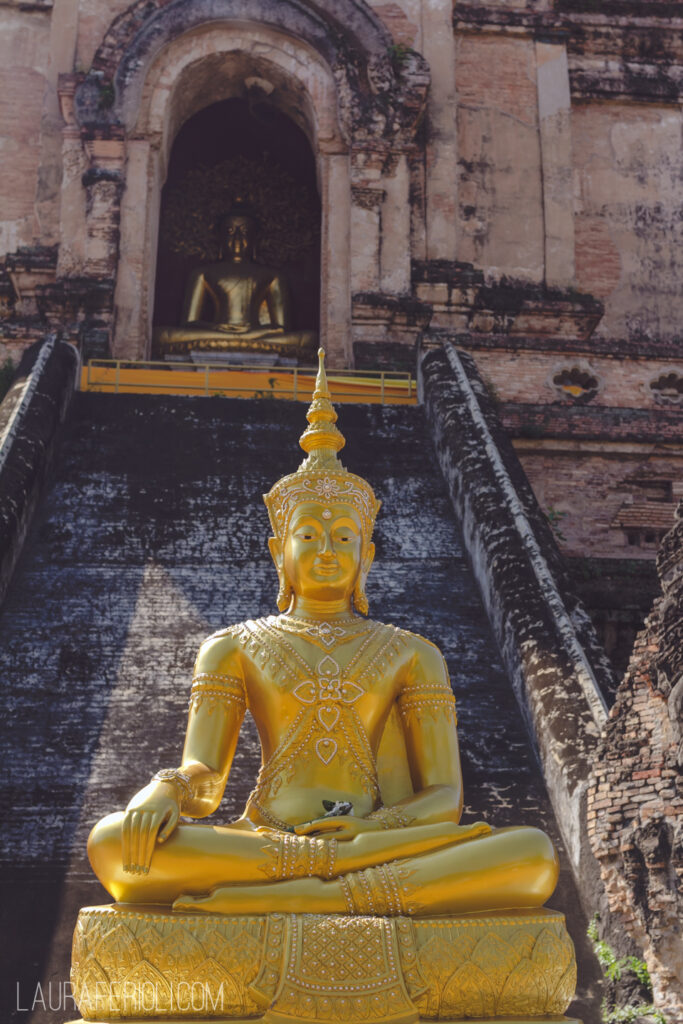 Monday morning we found ourselves bouncing down the road in a Songthaew, on our way to hotel number four, Chai Lai Orchid Nature Bungalows. Just the name itself makes me think, "Ahhhhhhhh…" Shortly after we arrived, Alexa (the owner), took us over to feed/meet the elephants. What a humbling and amazing experience! There was even a little baby, and by "little", I mean about 350 lbs! Ha ha! Mike experienced "little" first hand as the playful "little guy" accidentally stepped on Mike's foot! Thankfully, the bottom of the elephant's feet are super soft, hence why these giants are so quite as they walk through the woods. That night we enjoyed a social dinner on the deck. I very much enjoyed the social experience there. We met some awesome people from all over the world! The next morning we were doing our best to stay balanced as we rode these massive giants, bareback, through the woods. It was so serene as we quietly trod down the muddy path behind the bungalows, a light layer of fog lifted from the forest floor. At the end of our "ride" the mahouts ordered the elephants into the river and we rode on their back's as they plunged into the lukewarm water. They each had different personalities—some rolled around in the river, splashing and playing, while others just seemed to treat it more as a moment of relaxation. After a yummy breakfast and some great conversation with our new friends, we made plans to float down the lazy river on a bamboo raft! Mike, Amy (a new friend from CA), "little Amy" (one of the worker's, daughter), and I hopped in the back of a pickup for about a 5-minute ride down the road to where the rafts launched from. Armed with our GoPro's, the four of us, plus our guide, headed down the narrow, winding river, hitting a few very tiny "rapids" along the way. This is definitely my kind of rafting!! We enjoyed one last night of awesome Thai food and wonderful conversation, as some new Brits joined the group! We talked late into the night and were a quite sad to say goodbye in the morning.
If you ever visit Chiang Mai, I highly recommend a stay at Chai Lai Orchid! Not only is it a beautiful place that can be both relaxing and adventurous, but by visiting, you're supporting a wonderful cause! Alexa Pham started the resort as a means to house and train local minority girls at risk of human trafficking. What began as a brainstorming exercise for Burmese refugees to imagine their dream jobs, turned into an eco-lodge with hospitality training. [Read more about Chai Lai Orchid] [Read more about Daughter's Rising]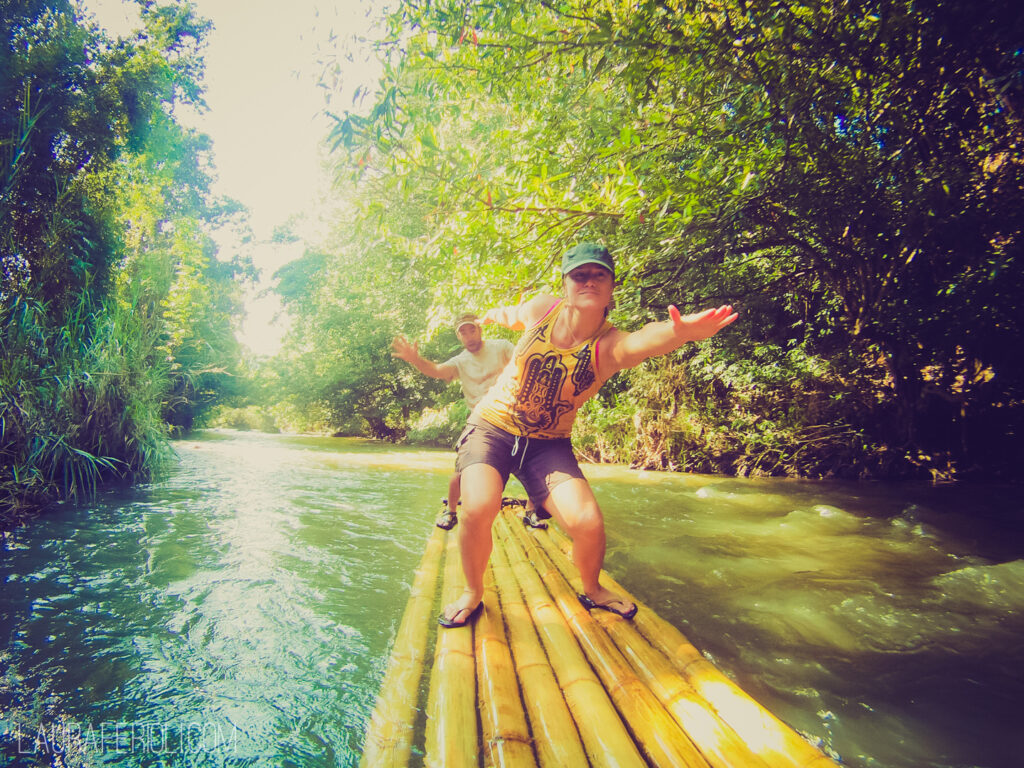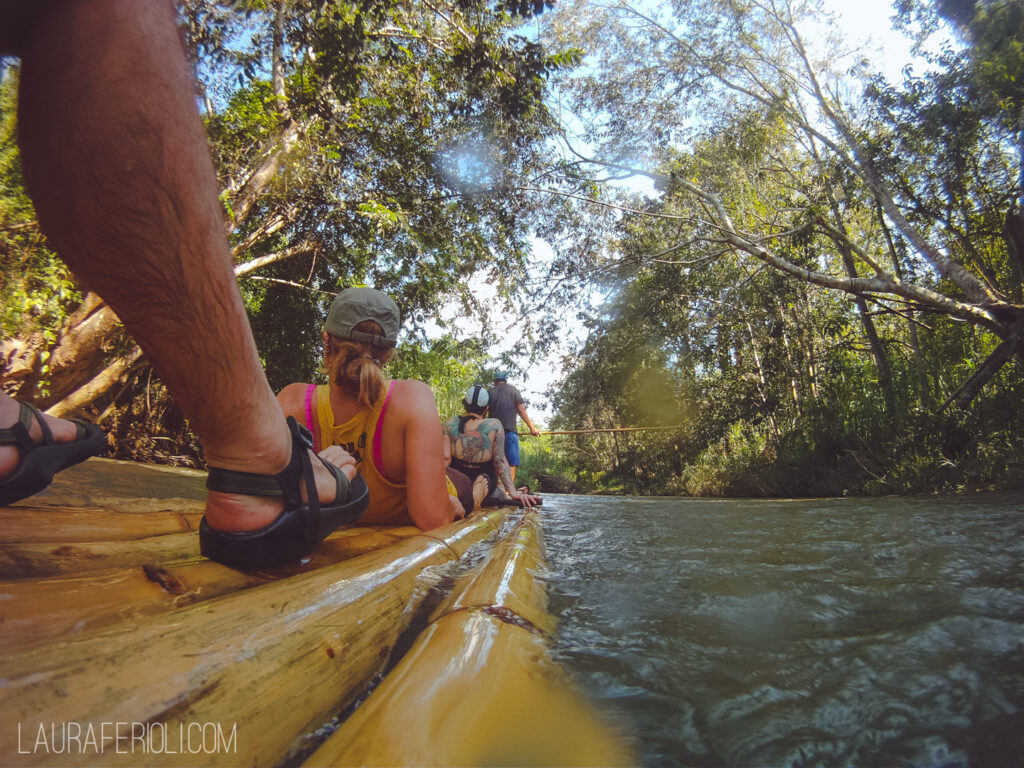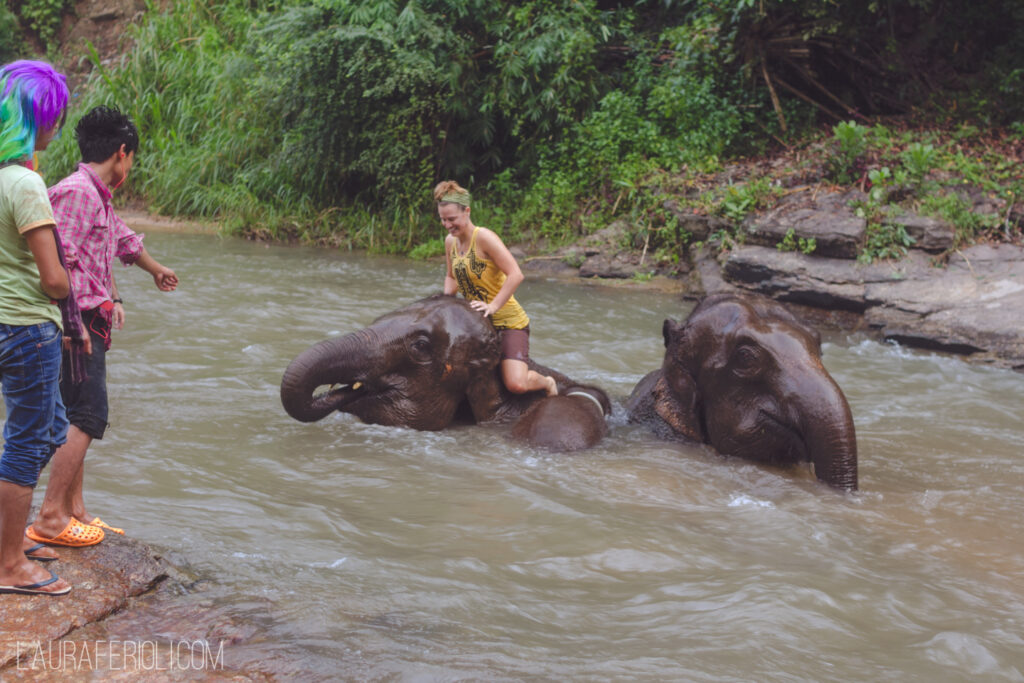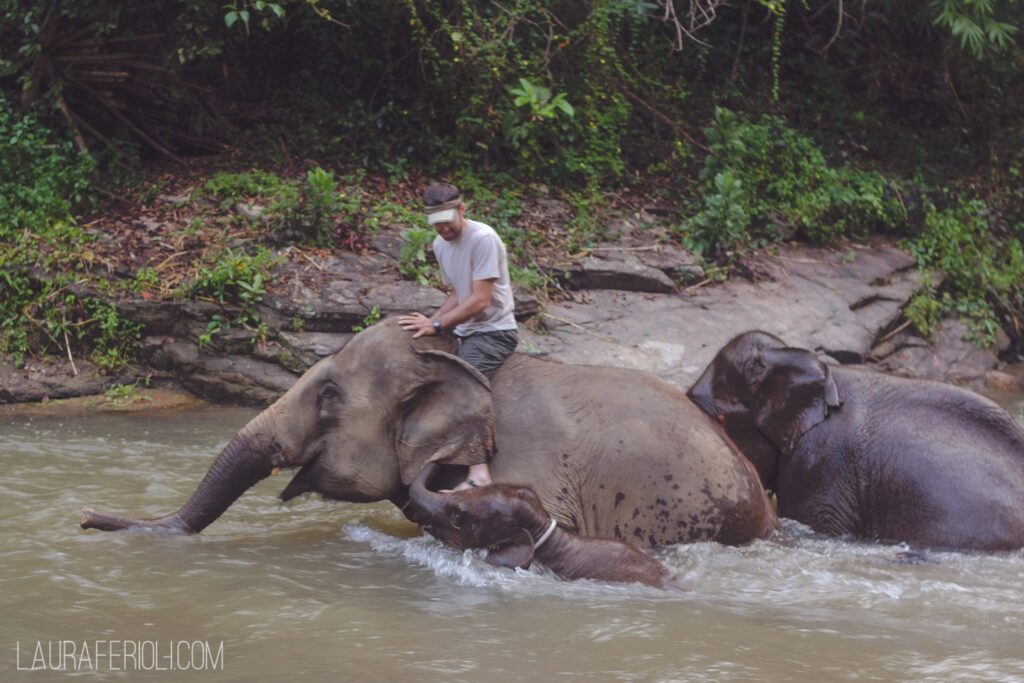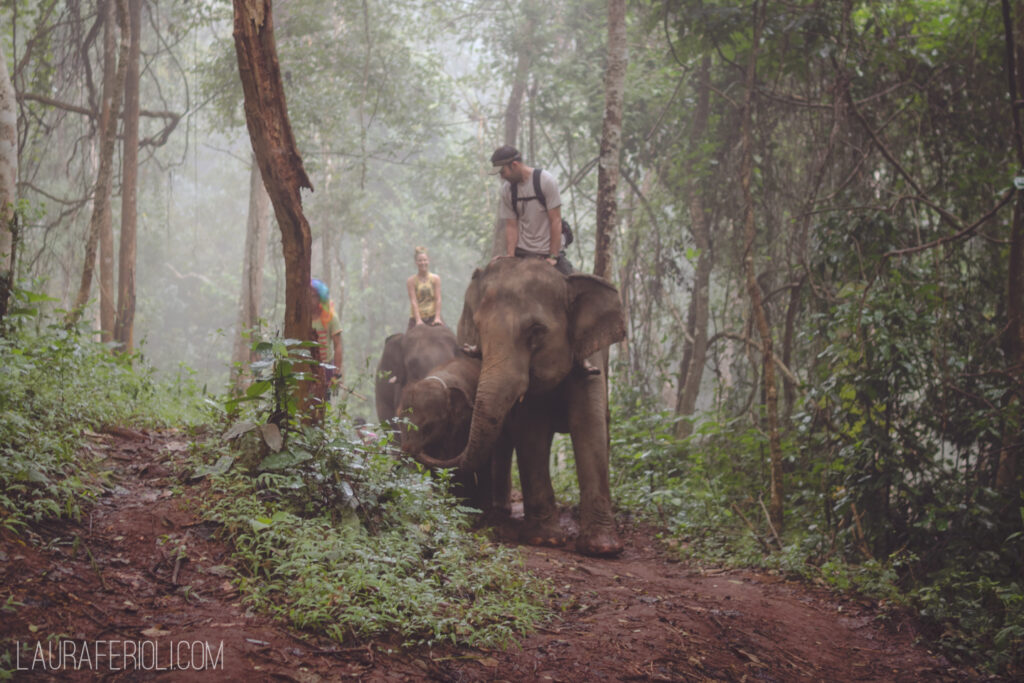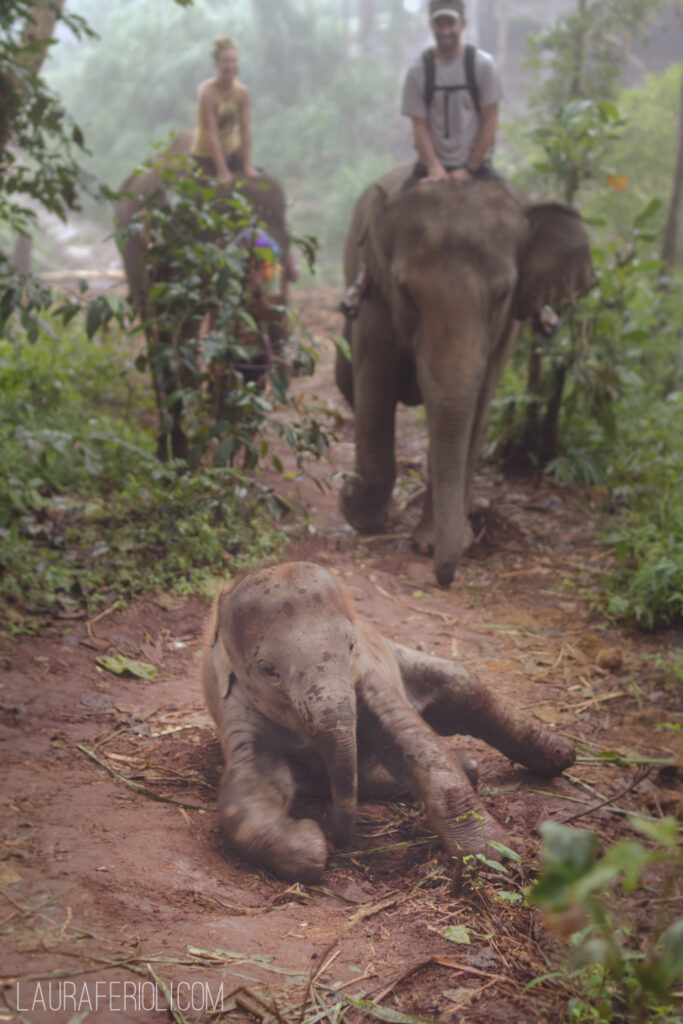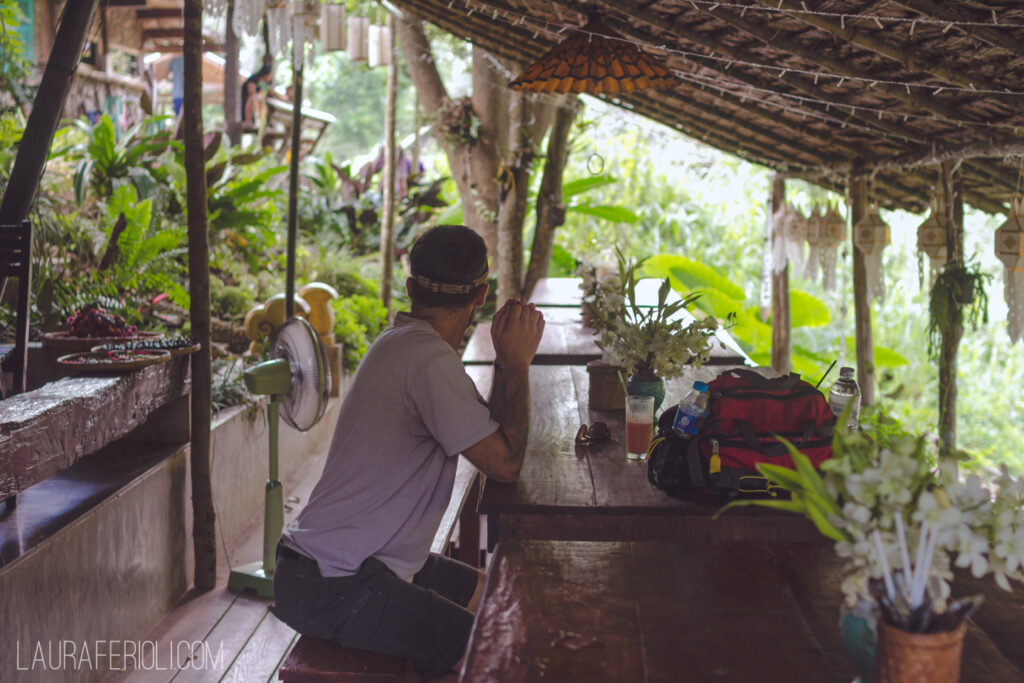 Back to Chiang Mai square for one more night! After arriving at hotel number five, Rainforest Boutique Hotel (a great place to stay— it's nice, cheap and close to the train station!), we rented a scooter and headed off to meet a friend of mine (who I knew from high school) and his girlfriend for dinner! If you told me 14 years ago that in 14 years from now I'd meet up with Jose in Thailand, I would've told you that you were, "wiggity-wack!", mostly because I was kool! Anyway… We enjoyed a delightful dinner and then we headed over to a little street party of sorts. Fireworks were being shot off left and right and the four of us partook in a our own little lantern ceremony! Next stop, one of Jose's favorite bars where there was some live music going on! What a perfect way to end our time in Chiang Mai!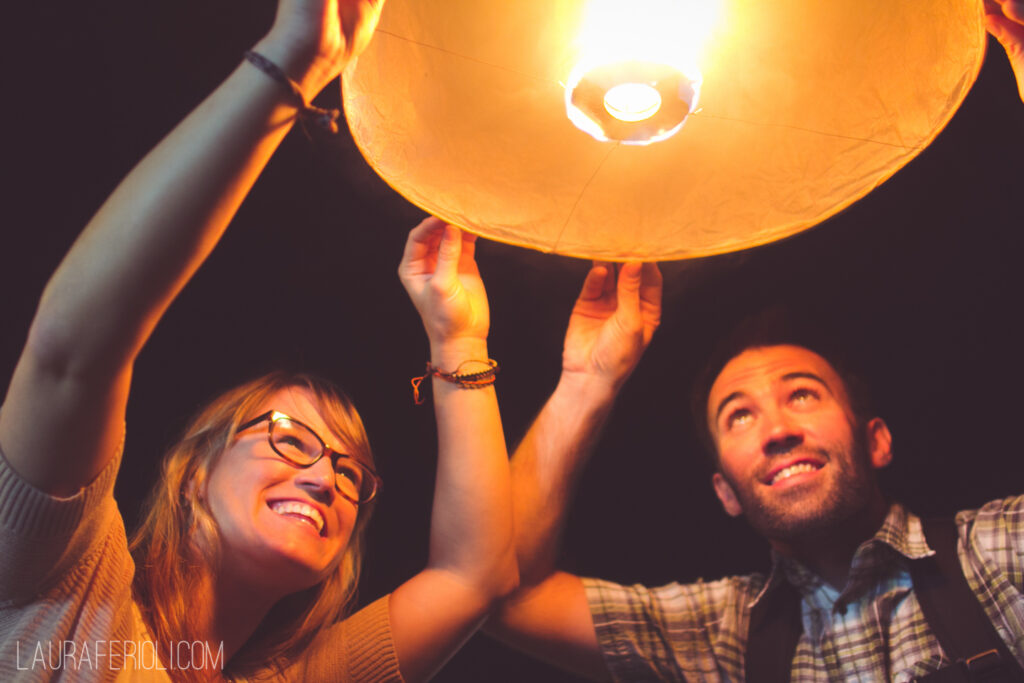 "Next stop, Bangkok!" We spent nearly 11 hours surrounded by very generous monks (one of them kept giving us his extra food), drifting in and out of sleep, as we passed through villages, forests, marshlands, and mountains until we finally found ourselves back in Bangkok for one last night in Thailand. After finding our way to hotel number six, Centra Central Station Hotel (a stunning hotel right near Hualamphong Station), we ate dinner around 10:30pm, as I was having NONE of that bone-in fish curry on the train (Mike, the superhuman that he is, actually ate the stuff… YUCK!)!! Ha ha ha! Before we knew it we were boarding our plane, headed back to Japan!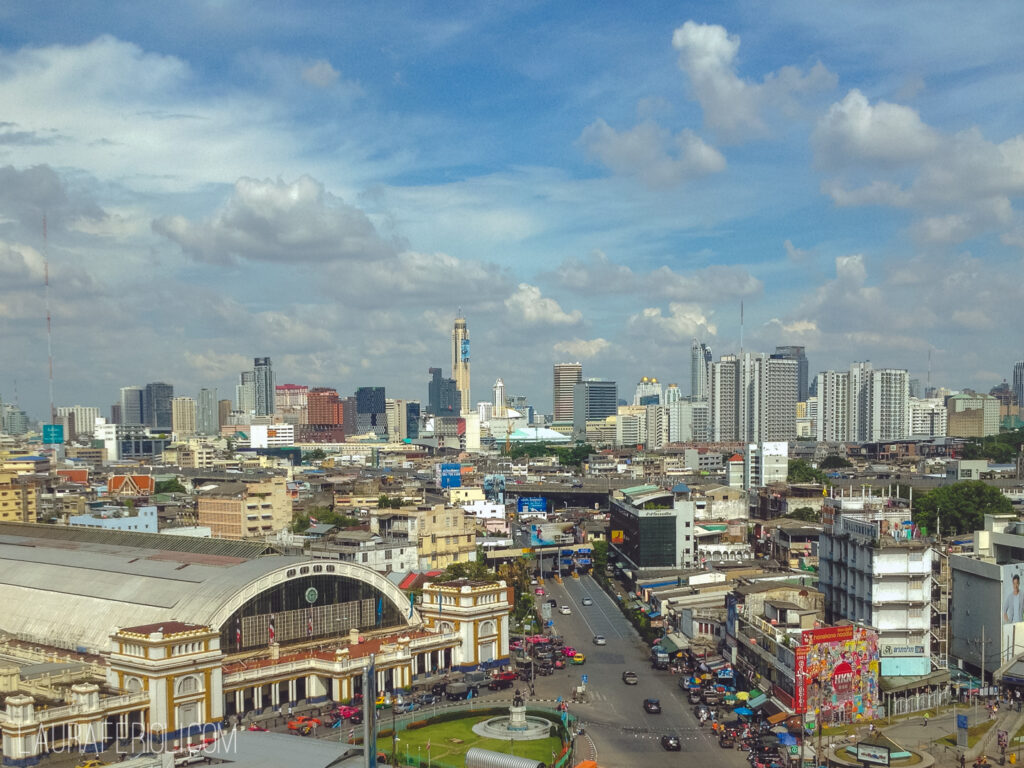 At first, I thought Thailand was nuts! The seemingly lawless, crowed streets of Bangkok, feeling the need to bargain with everyone because of the two-price system (which is true in some places—tourists pay more, locals pay less), and the suspiciously friendly locals! It just seemed a little crazy, but after a few days there I began to appreciate that even despite the lack of rules, everything seemed to run smoothly. I also learned how to bargain better and found that Thai people actually are just very friendly and inquisitive (for the most part). If you have a chance to visit Thailand, do it, you'll be happy you did!